Are you looking for the best travel movies of all time? You can watch these movies over and over again and never get tired of them. Nothing makes me want to travel more than a fantastic travel film. It inspires and motivates you to travel to a new location.
So, here's my list of the best travel movies of all time. Which ones do you like most? When all of my favorite movies were about outrageous travel exploits, I realized I had a travel fetish.
After viewing any of these films, I get an overwhelming desire to pack my belongings and travel the world. Great travel films like these have really influenced my own personal travel objectives throughout the years.
Here is the List of Best Travel Movies of All Time
We arrange a list of the top 260 best travel movies of all time. Those movies have a strong message, honest characters, and beautiful scenery.
1. Wild (2014)
Cheryl Strayed resolved to walk the Pacific Crest Trail to confront her issues, and her memoirs were adapted into this inspirational picture starring Reese Witherspoon as the inexperienced hiker who changes her life. Director Jean-Marc Vallée was adamant that the film be shot entirely on the location: the journey begins in the Mojave Desert, continues to Mount Hood, Oregon's highest point, and the magnificent Crater Lake, before concluding with the iconic Bridge of the Gods in Cascade Locks on the Oregon/Washington border.
2. Into the Wild (2007)
The incredible true story of a top student and athlete who abandons everything and hitchhikes Alaska to live in the wilderness is told in Into The Wild. This film will most likely stay with you for the rest of your life.
It's an uplifting story set amid Alaska's most breathtaking settings. If you just see a couple of movies from this list, you should absolutely include this one. It is one of the best travel movies of all time because it has a strong message, honest characters, and beautiful scenery.
3. The Motorcycle Diaries (2004)
A motorbike road trip is dramatized. Che Guevara had an experience in his adolescence that revealed his life's calling.
This breathtaking video is based on Che Guevara's memoirs from before he became a legendary Latin American rebel. Guevara (Gael Bernal) and his companion Alberto "Mial" Granado (Rodrigo De la Serna, Guevara's real-life second cousin) ride a motorcycle across South America for eight months and 14,000 kilometers. The trip influenced the remainder of Guevara's extraordinary life. The film will motivate you to learn more about this breathtakingly gorgeous continent.
4. Tracks (2013)
Tracks, another memoir adaptation, portrays a teenage Mia Wasikowska as Robyn Davidson, who spent nine months riding camels across the Australian desert. Her voyage begins in Alice Springs and takes her across the sweltering outback to the Indian Ocean, passing via Uluru and Coffin Bay along the way. Given that Robyn was only accompanied by her dog and, at times, a photographer, it's an inspiration for would-be solo travelers (Adam Driver).
5. The Way
Dave and I have long wanted to hike Spain's Camino de Santiago. This film is a heartbreaking homage to the epic hike. Martin Sheen walks the trek in memory of his son Emilio Estevez (also a director), who died while on the trail. This film delves into themes of loss, remorse, and comprehension. Sheen's character completes what his kid began, allowing him to connect with and understand his son while also reflecting on his own life. This is one of the best travel movies of all time because it shows the best road trip ever and makes you think about the world in new ways.
6. Wild China 
This six-part nature documentary series takes an in-depth look at some of China's most spectacular natural treasures. The animals and nature come to life in a way that most people do not get to see when they go through China. The natural history is well put together and makes for an engaging video that everyone should watch.
7. In Bruges
This is, without a doubt, the best trip film. One of the characters even carries a guidebook! We recently watched it again in Bruges, and it still stands up! If you enjoy a good caper set in an exotic setting, In Bruges is for you.
I thought it was wonderful writing and direction when Colin Farrell's character continually whined about hating Bruges in Belgium while he and Brendan Gleeson rode the gondola around the canals. The more Colin Farrell's character moaned, the more you took in the scenery of Bruges and realized how beautiful it is.
As Brendan Gleeson absorbed the history and read the guidebooks, appreciating the city, Colin Farrell just kept saying how much he despised Bruges, which made me adore it even more.
8. 180° South
This documentary will make you want to pack your bags and travel the world, appealing to your spirit of adventure. The video follows a group of friends on their adventurous journey to Patagonia. They learn about the deterioration of the natural world and the fight against industrialism while riding surfboards and climbing gear. The film's strong message, honest characters, and stunning surroundings solidify it as one of the best travel films of all time. It is one of the best travel movies of all time because it has a strong message, honest characters, and beautiful scenery.
9. Lost in Translation (2003)
Aside from being a fantastic film in general, it transports you to the heart of chaotic Tokyo. Bill Murray and Scarlett Johansson star as two characters who are stranded in their hotel… At least until they are free to roam Tokyo. They are confined by their own actions, which binds them together. They escape into the unceasing bustle of Tokyo as a group. The sights, sounds, and enthusiasm will make you want to schedule a flight to Japan. It's one of my all-time favorite films.
10. Happy Death Day (2017) 
Happy Death Day is the kind of film that is both propped up and constrained by its high-concept premise—you can tell right away that it was pitched in a boardroom as "Groundhog Day meets Scream," and that a bunch of middle-aged white executives nodded and started appropriating funds and looking at headshots of attractive young women. It does, however, have a few advantages.
Jessica Rothe is endearing as the heroine "Tree"; the film is, on the whole, a little funnier than it has to be; and it does a nice job of luring the audience in with the promise of a predictable ending before ripping the rug out from under them in the final few minutes. Because of that, it is listed as the best travel movies of all time.
It's a lighthearted, not-too-gory addition to the smart-alecky slasher canon, but it's not a bad way to spend a Saturday afternoon. Given the time-looping nature of the original story, it's difficult not to wonder whether a sequel (already filmed as of spring 2018) is truly necessary or narratively conceivable, but that isn't preventing filmmaker Christopher Landon from giving it a shot. If you ask us, Happy Death Day appears to be a one-and-done proposition, best left alone. —James Vorel
11. Bella Vita
Pro surfer Chris del Moror travels through Italy in the travel documentary Bela Vita, examining the artisanal culture that permeates the country in every way, from culinary artists to highly skilled craftsmen, and even the surfers of the burgeoning Italian surf scene.
This film blends the high-life experiences of travel with the relaxing adventure of outdoor sports, all while exploring the loving warmth of Italian culture via a cross-country road journey – making for a terrific vicarious experience whenever you're in the mood to travel.
12. The Beach (I) (2000)
Richard is on vacation in Thailand and decides to visit an island said to be a solitary beach paradise.
Do you want to see Leonardo DiCaprio before he becomes a father? We hate to burst anyone's bubble, but this isn't about the Titanic. For the ladies reading this, there's a shirtless young Leonardo DiCaprio swimming in the wonderful crystal clear seas of Ko Phi Phi Lee in the 2000 adventure film "The Beach." Because of that, it is listed as the best travel movies of all time.
13. Lion (2016)
Lion is a must-see for everyone who enjoys a good cry as well as a virtual tour of India. Based on a true incident, it chronicles the narrative of Saroo (Sunny Pawar), a young Indian child who unintentionally takes a train to Kolkata and becomes homeless. After being adopted by an Australian couple, the elder Saroo (Dev Patel) explores his memory – and the growing internet – to find his childhood home and family. This is a film with a lot of compassion as well as armchair travel to places like Tasmania and India.
14. Under the Tuscan Sun (2003)
Under the Tuscan Sun is a romance novel set in rural Tuscany. Beautiful scenery, an Italian way of life, and a heartwarming life story make it an ideal pick for a peaceful evening.
This lovely lighthearted film will have you planning a trip to Tuscany, Italy, sooner than you think.
15. One Week (2008)
One of our all-time favorite travel films. Not because it takes place in Canada (And we live in Canada). One Week follows a young guy on a cross-country motorcycle adventure across Canada after being diagnosed with terminal cancer. No film has inspired me to travel for more than One Week. We posted a comprehensive review of it here. It is, without a doubt, the ultimate Canadian road trip film. Rent for a Week on Amazon
I was hesitant to see this film because of its gloomy subject, but it turned out to be an uplifting and educational film about self-discovery. One Week is a love letter to Canada and a celebration of life. I had no idea it would fit into the mold of travel films, but it did! We've visited several of the locations included in this road trip film, and it's great to see The Big Nickel and The Terry Fox Monument on the big screen. It's at the top of our list of the finest travel movies for a reason.
16. The Legend of Tarzan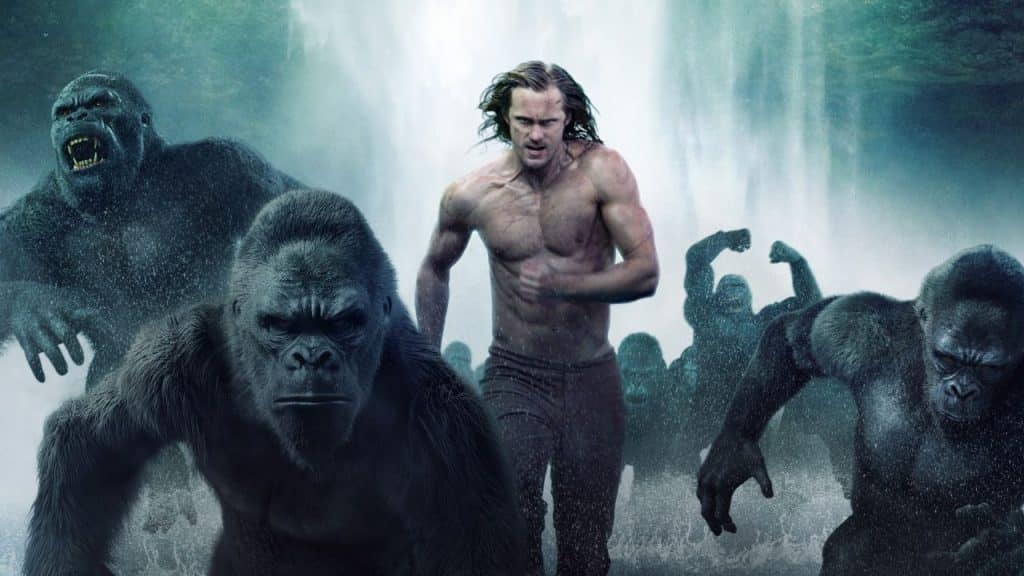 The $180 million dollar budget ensures that the beauty of the African Savannah, its deep jungles, and stunning wildlife is showcased. You got the impression that you have entered the heart of Africa. Seriously, rent it; you'll enjoy it far more than you expect. It is one of the best travel movies of all time because it has a strong message, honest characters, and beautiful scenery.
17. A Good Year
Russell Crowe plays a high-powered London stockbroker who discovers there is more to life than money in this film. Crowe falls in love with the quiet life of the French countryside and the local beauty after inheriting a castle and vineyard in Provence that he plans to sell. This lighthearted comedy will have you wanting to book a flight to the South of France right away.
18. Whale Rider
I recall viewing this film when it first came out. It completely blew me away. The plot revolves around a little girl in a Maori community and her effort to gain the approval of her grandfather. The true draw here, though, is Maori culture. A Maori's modern world is shown in an authentic portrayal that evokes wonder and sympathy. While in New Zealand, I met a member of the featured tribe, who stated the film was really beneficial to his people. This film generated my interest in Maori culture, which led to my visit to New Zealand.
19. Safety Not Guaranteed (2012) 
To be fair, (spoiler alert) time travel only appears in the final minutes of the film. Director Colin Trevorrow slyly crafts an ode to the impulses that make time travel such an important part of pop culture by chronicling the strange courtship of a magazine intern (Aubrey Plaza) and the potentially delusional teddy bear (Mark Duplass) who claims he's built a machine that will take the two back in time.
As Plaza's intern gets closer to Duplass's sad-sack misfit and is later joined by an editor (Jake Johnson) and another fellow intern (Karan Soni), each character discloses his or her deepest failures—failures accompanied by the brutal sorrow of knowing there is no way to go back in time and try again. Trevorrow's blending of emotional sweetness with existential fear makes him appear a far better fit as the director of the impending Jurassic World than many would give him credit for.
20. Life in a Day
Why Watch: Documenting the true tale of millions of people's lives in a day provides a pure glimpse of cultures around the world and how we're all connected.
On July 24, 2010, hundreds of people from all around the world recorded footage of a typical day in their lives as part of a Ridley Scott and YouTube experiment. The end result is an incredible masterpiece, expertly pieced together into a really fascinating story…of Life on Earth in a single day.
21. The Darjeeling Limited (2007)
A year after their father's funeral, three brothers journey across India by rail in an attempt to bond with one another. The Darjeeling Limited is a bizarre film about three wealthy, spoilt brothers who embark on an overland train journey through India. They haven't spoken in a year, and the trip is supposed to repair and re-bond them.
Initially, everything goes awry as they squabble and fight with one another. They're all depressed and eat pain relievers like candy. When nothing seems to be going right, their bizarre adventures along the way finally put everything in perspective. The ultimate goal of healing and renewal begins to take shape. They finally mature and become men. The film is amusing and well-shot. It will make you desire to visit India. Because of that, it took place of the best travel movies of all time. You will want to go to India after reading it.
22. Hunt for the Wilderpeople (2016)
Tramp through the New Zealand bush with this endearing comedy-drama directed by Oscar-winner Taika Waititi. A winning family adventure, it follows cranky foster uncle Hec (Sam Neill) and his mischievous young charge Ricky (Julian Dennison) into the forest for a trip that turns into a gripping adventure – and an opportunity for the duo to test their survival skills. The majority of it was shot in and around Auckland and includes the "majestic" scenery that Hec describes.
23. The Secret Life of Walter Mitty (2013)
The Secret Life of Walter Mitty is a lighthearted narrative suitable for a movie night with friends. The film depicts some of the most breathtaking tourist spots from around the world.
Many of the sequences (including those from the Himalayas and Afghanistan) were shot in Iceland, with some also in Greenland. Walter Mitty's incredible escapades will make you yearn for your own exceptional adventure.
This film is so wonderful that it has encouraged tens of thousands of people to travel and explore new places. If you just see one film from our list of the best travel films, make it 'The Secret Life of Walter Mitty.' You'll enjoy it!
24. Before Sunrise (1995)
Three of our favorite travel films in one package! And each one highlights the location they are in. They are love stories, but they are also journey films. They have shot ten years apart in three distinct places throughout Europe: Vienna, Paris, and Greece.
Each destination's soul is captured in the Before Sunrise trilogies. And here's an interesting fact: Dave and I stayed in Costa Navarino in Greece, where After Midnight was filmed. It is one of the best travel movies of all time because it has a strong message, honest characters, and beautiful scenery.
25. The Tourist
It's a touch extravagant, and Angelina Jolie is a little aggravated with how fantastic she thinks she is in it, but it brilliantly captures travel in Europe.
It makes you yearn for a romantic rendezvous in Venice. The Tourist makes you want to take a train ride and have a strange encounter. It shows how the wealthy live and travel across the world.
26. A Map for Saturday (2007)
This is the best travel movie to watch if you want to know what it's like to backpack around the world for a year. Brook Silva-Braga left his seemingly ideal career in 2005 to accomplish precisely that. Follow the journey that few dare to take, and get a firsthand look at the emotions that come with long-term travel. This documentary will show you the ups and downs of solo travel to 26 nations on five continents.
27. Lord of the Rings
Another New Zealand-based film, Peter Jackson's award-winning epic will leave you speechless with its unique and breathtaking setting. The beauty of New Zealand was the star of this film, from glaciers to rivers, mountains, and forests. It gave birth to the country's contemporary tourism business and established it as one of the top destinations for adventure seekers. Lord of the Rings trips is available for die-hard enthusiasts. This movie shows super class action and war scenes Because of that, it took place of the best travel movies of all time.
28. Austin Powers (1999) 
The sequel to the Austin Powers trilogy follows the titular Powers (Mike Myers)—a man who, like most pop culture's foreign spies, has a lot of sex—as he follows Dr. Evil (also Myers) back in time to prevent his arch-enemy from stealing his "mojo." Aside from its film business returns, what's most impressive about this sequel is that it satisfactorily answers all questions regarding how Austin Powers, a goofy-looking man with practically no respect for women, would ever be able to pork every single bipedal organism he sets his sights on.
It turned out to be a purple syrupy goop! When Austin Powers' sexual triumph is attributed to him being from "another time" in the previous film—as in You wouldn't understand, Modern Woman; it was another time and ladies just liked other kinds of dudes back then—here we see that specific je ne sais quoi in action. To put it another way, consider this film a meta-pick on this list: Here's a movie from "another time" that clearly references yet another "another period"—watching it feels like time travel! Shagadelic!
29. Alamar (2009) 
A documentary and real tale about a tiny child who is going to relocate to Rome with his Italian mother, but first go on one more "adventure" with his father "Alamar" ("To the Sea"). The youngster, his father, and his grandfather spend time interacting and living as traditional fishermen and divers so that the boy never forgets his roots and his maritime history.
30. The Bucket List (2007)
Two terminally sick men flee a cancer unit and embark on a road journey with a bucket list of things to do before they die.
The Bucket List is a tearjerker, but more significantly, a heartwarming film that will inspire you to achieve everything on your bucket list before you die, including travel. The film also reminds me that life is too short to not live it to the fullest. Because of that, it is listed as the best travel movies of all time.
31. On the Road (2012)
Based on Jack Kerouac's novel set in the late 1940s/early 1950s, literature's most famous road trip was not adapted for the big screen until 1955, 55 years after the book was released. Sam Riley is a writer who travels by vehicle and bus to Denver, North Carolina, San Francisco, and Mexico. Head here to live vicariously through a hedonistic road trip with sexually fluid bohemians played by a who's who of Hollywood, including Garrett Hedlund, Kristen Stewart, Amy Adams, Tom Sturridge, and Kirsten Dunst. It is one of the best travel movies of all time because it has honest characters and beautiful scenery.
32. A Walk in the Woods
The film A Walk in the Woods is based on a true tale and Bill Bryson's book A Walk in the Woods: Rediscovering America on the Appalachian Trail.
The famous author, who has never trekked much, embarks on the Appalachian Trail. This famous American hiking trail extends through 14 states along the east coast of the United States, from Georgia to Maine, and has a total length of around 2,200 miles (3,500 km).
I haven't read the book yet, and the reviews are divided (it seems that people either love or hate Bryson and his writing style). But I think the movie is incredibly amusing and engaging, and the landscape will definitely urge you to get outside and go on your own hike.
33. Planes Trains and Automobiles (1987)
John Candy and Steve Martin embark on an unplanned cross-country journey from New York to Chicago. This is Dave's selection for the best travel film. Rent it now if you're in the mood for a poignant comedy. This movie shows beautiful scenery Because of that, it took place of the best travel movies of all time.
Some of the pranks will be familiar to anyone who has ever driven cross-country. Have you ever stayed at a low-cost motel? You'll understand. Have you ever sat next to someone who made you feel extremely uneasy? You understand! This is regarded as one of the greatest comic travel films, but I regard it as a drama. My heart goes out to John Candy's character. It may be considered a holiday picture, but it is also one of the funniest travel films available.
34. Away We Go (2009)
This romantic comedy starring John Krasinski and Maya Rudolph is about a couple expecting their first child. With no particular spot to call "home," they travel around the United States and Montreal in search of the ideal location to establish a family. Enjoy both reflective and comedic moments as they encounter eccentric parents, friends, and old schoolmates in their quest to find the place of their dreams.
35. Nowhere in Africa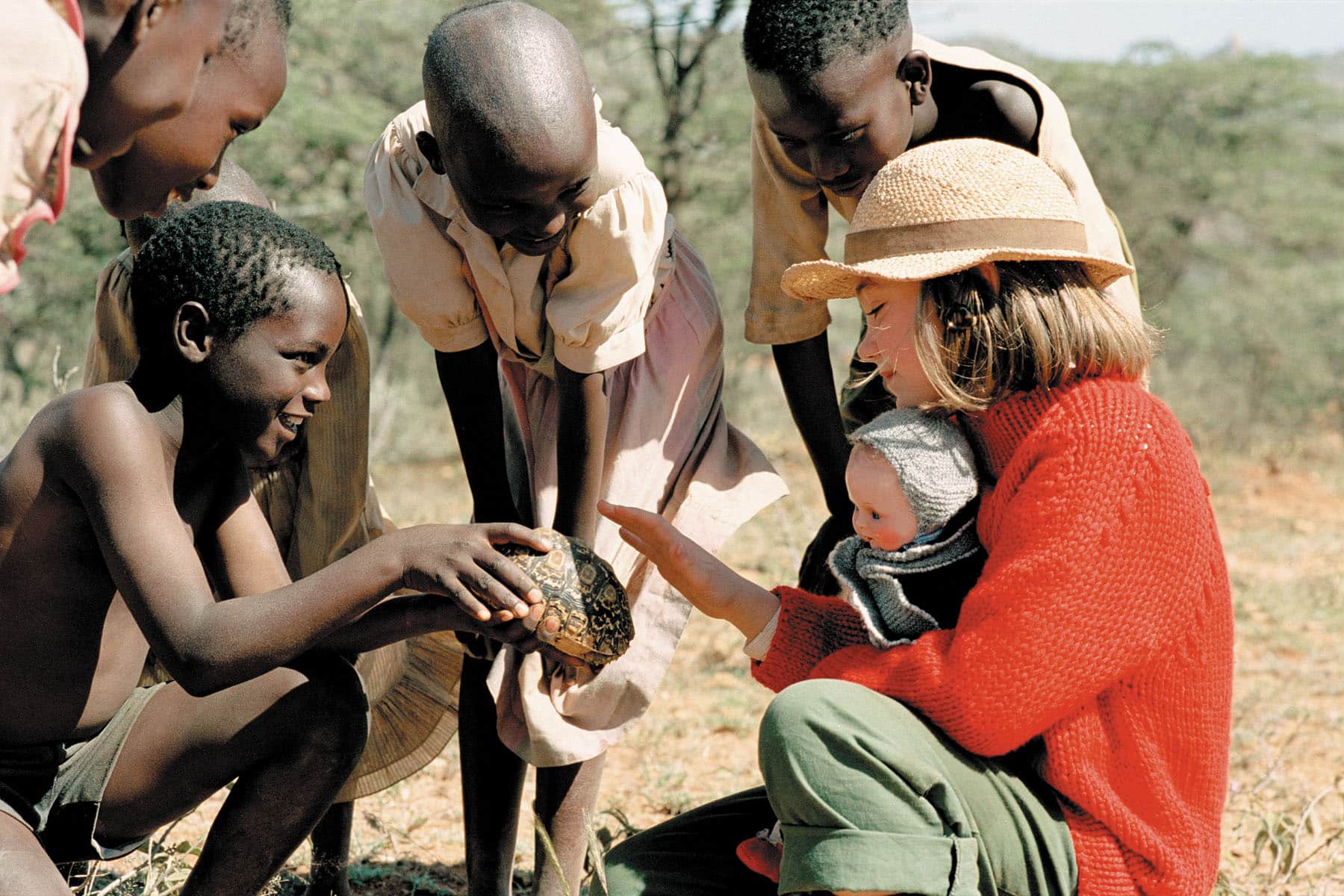 A German film based on the true story of a Jewish family who flees the Nazis to run a farm in Kenya. The plot revolves around how they adjust to their new life and deals with the life they left behind. Anyone who has ever had to adjust to a new culture will understand. It isn't always simple, but as this film demonstrates, it is achievable once you open yourself up. The film is in German with English subtitles. It's not just an amazing travel film, but it's also one of my favorite foreign-language films.
36. Hot Tub Time Machine (2010) 
Three friends, joined by one nerdy nephew, take a weekend trip to their old vacation spot to reminisce about what life was like before everything went wrong. Sounds like a regular premise, unless you throw in a hot tub that doubles as a time machine—if you get drunk enough. After a night of wild partying with illegal Russian energy drinks, men in bear outfits, and Chevy Chase, the tub transports them to 1986, a watershed moment for the group. To keep things the way they should be—and not ruin their "present," the guys go off to recreate their favorite memories, making new ones along the way, and stealing at least one Black Eyed Peas song (humanity is fine with this).
The humor may be a little raunchy for some viewers, but those are the funniest portions. It's kind of like Grosse Point Blank if Martin achieved his wish: It's about time the hot tub got its due for time travel.
37. Happy People
Though Happy People isn't specifically about travelers, the epic adventure of following individuals who live in Siberia's "Taiga" is such that it feels as if you've flown to Russia and followed them thousands of miles between home and the freezing frontier where they dwell for months on end.  Because of that, it took place of the best travel movies of all time.
38. Out of Africa (1985)
A Danish baroness/plantation owner has a passionate love affair with a free-spirited big-game hunter in 20th-century colonial Kenya. Based on Isak Dinesen's autobiographical novel, Meryl Streep and Robert Redford appear in this tragic love story about a married baroness who falls for a big-game hunter.
Out of Africa, which was shot on location in the United Kingdom and Kenya, including the Shaba National Game Reserve, seems as epic as the failed love affair between two very different people. It is one of the best travel movies of all time because it has a strong message, honest characters, and beautiful African scenery.
39. Captain Fantastic (2016)
This film immediately transports the audience to the forests of the Pacific Northwest, complete with beautiful green trees, chirping, and the sight of a deer nibbling its way through the undergrowth. A band of children led by Bodevan (George MacKay) slaughter the deer and take it home for tea with their father (Viggo Mortensen – who also appears in On the Road). It's a chance to live out your off-the-grid fantasy before the family is thrown back into society on an exciting road trip. This movie shows super class action Because of that, it took place of the best travel movies of all time.
40. Amélie (2001)
If you haven't gone to Paris yet, you will want to schedule a vacation after seeing this film. If you have, you will want to come back. Amélie is a stunning piece of French cinema. It will also take you to some of the most inspiring spots in Paris.
41. Julie & Julia
Julie and Julia not only stars Meryl Streep, one of the most talented actors working today, but it is also about travel and blogging. It's as though it was designed specifically for us! I was shocked by how much I liked this film based on Julia Child's true story, and I wasn't anticipating much.
Julie & Julia chronicles Julia Child's life in Paris and then jumps ahead to the present day in New York. Julia, played by Meryl Streep, loved Paris so much that she convinced you that it was the most desirable place on the planet.
It makes you want to eat French food and live a decadent life in France. When it comes to favorite travel films, this one is definitely up there.
42. Baraka (1992)
According to producer Mark Magidson, the purpose of this picture was to "move beyond language, nationality, religion, and politics and communicate to the inner spectator." Baraka is a photographic collection of scenes representing human life, natural events, and technological phenomena filmed in 25 countries across six continents. With its strength and grandeur, this non-narrative documentary is unparalleled in terms of beauty, compassion, and vision of our world. It transcends language and country, allowing us to see the world in new ways.
43. Crocodile Dundee
These films not only launched Paul Hogan's brief career but also made everyone desire to be an Aussie. Dundee was the outback's MacGyver. While the movies offered a generation of people stereotypical images of Australia, they also provided Americans with a connection to the nation. Aussies, like us, were free-spirited pioneers who loved the wilderness. While the film is cliche and overblown, Australians definitely share a love of nature, and the film prompted others to visit Australia.
44. Somewhere in Time (1980) 
Forget the complicated jargon and phony science—in this romance, all-time travel need is the right props and the power of self-suggestion! This picture starring Christopher Reeve and Jane Seymour, which was mostly neglected and ridiculed upon its initial release, focuses entirely on the magical force of love. Sure, it's light fare—its residual cult status is enough to keep it on the list—but for others, this is a crucial entry in the pantheon of time travel films.
45. Before Sunset (2004)
In the second film, Celine and Jesse are reintroduced to the audience 10 years after their first meeting, in the familiar (to most) situation of unfulfilled love, separated by continents. With Jesse's departure approaching as he flies off at twilight, the two ultimately get to the thing that truly binds them through corrected miscommunications and trickled honesty. It is one of the best travel movies of all time because it has a strong message, honest characters, a smooth screenplay, and beautiful scenery.
46. Zindagi Na Milegi Dobara (2011)
After one of their pals gets engaged, three buddies decide to make their fantasy vacation a reality.
Dobara Zindagi Na Milegi Dobara (You Don't Get a Second Chance) – Instead of a traditional bachelor celebration, two lifelong friends (Hrithik Roshan and Farhan Akhtar) take a third (Abhay Deol) on a road trip through Spain.
47. Patagonia (2010)
The psychological benefits of travel are central to this sensitive play about the connections between Wales and Argentina. A Cardiff couple travels to Patagonia with the help of a Welsh-Argentine guide (Matthew Rhys). Meanwhile, an elderly woman travels from Argentina to Wales in search of her ancestors. It's a touching film with a fun backstory: Rhys learned about the project while horseback riding through Patagonia when he met the filmmaker, Marc Evans, who was exploring sites.
48. Midnight in Paris (2011)
Midnight in Paris is a slightly different travel film than the others on this list. And it's most likely not for everyone.
But if you appreciate Woody Allen, Paris, and the artist lifestyle, you'll enjoy this strange drama set in 1920s Paris. It is one of the best travel movies of all time because it has a strong message, honest characters, a smooth screenplay, and beautiful scenery.
49. The Way Back (I) (2010)
The Way Back is based on the extraordinary true story of seven prisoners from various backgrounds attempting to escape from a Siberian jail during the winter.
This film was shot in some spectacular settings in India, Morocco, and Bulgaria, and it stars some fantastic actors.
50. The Big Year
For many years, I resisted viewing this film, but it eventually appeared on one of my many streaming service subscriptions, so I sat down to watch it. The Big Year follows Jack Black (who doesn't adore Jack Black? ), Owen Wilson, and Steve Martin as they journey across the United States with the goal of becoming the world's best bird watcher. It turned out to be one of the most unexpected trip documentaries I've seen.
They are fascinated with seeing more bird species in a year than any other person. I related to this film since it is about the trip and how a fantastic adventure can change a person's life. Whatever your interests are, get out there and explore!
51. Easy Rider (1969)
The story of a desire for independence in a corrupt and conformist America is told in this counterculture film. Following the sale of the cocaine they transported from Mexico to Los Angeles, Wyatt (Peter Fonda) and Billy (Dennis Hopper) set out for New Orleans in time for Mardi Gras. Easy Rider will open your eyes to some of the conflicts that plagued the United States in the 1960s, touching on subjects such as the hippie movement, drug use, and communal living. This is one of the best travel movies of all time because it shows the best road trip ever and makes you think about the world in new ways.
52. Up in the Air
I live in an airport universe. Maybe not as much as George Clooney's character, Ryan Bingham, but when I viewed this film, I found myself relating too much to Ryan's character. Though it has a nice conclusion in some aspects, I found the film to be depressing. I was depressed for hours thereafter because I recognized myself in Ryan's way of life. He is a man who is at ease in airports and flights and is always on the move. Moving, he adds, is life. The film is a must-see for long-term travelers since it explores the sometimes conflicted feelings we have about living in continual motion.
53. Black Mountain Poets (2015)
This con artist comedy from writer-director Jamie Adams takes place in rural south Wales. Alice Lowe and Dolly Wells play sisters on the run who disguise themselves as famous beat poets at a Black Mountains retreat – what could possibly go wrong? The secluded area serves as a backdrop for their prospective redemption, as well as lots of unplanned laughter, as they camp out in nature.
54. Encounters At The End Of The World
Encounters At The End Of The World is a breathtakingly beautiful and hilarious travel documentary about the people and creatures who live in Antarctica.
If Antarctica wasn't already on your bucket list, it will be after viewing this fantastic documentary!
55. Everest
Since the 1990s, Dave and I have been obsessed with Mount Everest, and I have read practically every book written about it. The most well-known is John Krakauer's "Everest." The actual narrative of what occurred on Mount Everest in 1996. It's a first-person narrative written by Krakauer while he was on Everest at the time.
In 2010, Dave and I hiked to Everest Base Camp and couldn't believe we were standing where legends had stood. But we were relieved that we did not attempt to summit the peak. That is a dangerous task. They stopped at a monastery and stayed in tea rooms, much like we did in the book. Everything felt so familiar.
56. Eat Pray Love (2010)
Julia Roberts plays Elizabeth Gilbert, a well-respected New York writer who leaves behind her terrible existence to "discover herself" in this film based on the best-selling memoir of the same name, which also leads the list of best travel novels. Her adventure brings her to Italy, where she appreciates the food and lifestyle, India, where she practices meditation and prayer, and Bali, where she experiences genuine love and inner peace. This film will encourage you to keep your heart open and seek your own personal happiness rather than trying to fit into the mold of what others believe your life should look like.
57. Any Indiana Jones
Indy transformed everyone into archaeologists and adventurers. Indy showed us the world and the mythology of ancient societies from Egypt to India. The film brought out the adventurer in me and sparked an interest in history. It was also beneficial to Petra, and Jordan. After witnessing The Last Crusade, who wouldn't want to see the city? Despite the poor fourth sequel, these films are not just among the best in travel, but also among the best of all time.
58. Timecrimes (2007) 
Nacho Vigalondo's low-budget thriller is arguably the definitive proof that time travel is the easiest sci-fi technology to film on a minimal budget. Timecrimes, like many other films of this type, plays fast and loose with the contradictions inherent in time travel. Audiences at film festivals like Fantastic Fest, where it won Best Picture, didn't seem to mind.
59. Meek's Cutoff (2010)
You wouldn't want to relive these characters' adventures, but the scenery looks stunning from the comfort of your couch. It's loosely based on an infamous occurrence in 1845, and it follows a small party of settlers as they trek over the Oregon High Desert, growing increasingly unsure of their guide, Stephen Meek (Bruce Greenwood). Kelly Reichardt's western depicts the gender dynamic gradually shifting as the stakes rise, and she's collected an impressive cast headlined by Michelle Williams, Shirley Henderson, and Zoe Kazan.
60. World's Fastest Indian 
Anthony Hopkins rides his Indian Motorcycle from New Zealand to America to see how far he can go. Hopkins' performance in The World's Fastest Indian is one of my favorites. He is vulnerable, endearing, and motivating. He takes a pleasant road trip along the way until he reaches the California Salt Flats, and that's when you start rooting for him to win!
This film invites you to pursue your dreams and illustrates that you are never too old to do so. That is basically our motto. It is one of the best travel movies of all time because it has a strong message, honest characters, a smooth screenplay, and beautiful scenery.
61. Eurotrip
Scotty and his friends travel to Europe to meet his German pen buddy after being dumped by his fiancee following high school graduation. It's one hilarious scene after another, with countless European clichés as they confront embarrassing and cringeworthy circumstances. When it comes to humor, this is without a doubt one of the best travel films of all time!
Thelma and Louise (62nd)
This tragic narrative, which was released in 1991, stars Susan Sarandon and Geena Davis as two ladies driving across the American Southwest in pursuit of adventure and camaraderie while avoiding the law. The film is beautifully played, and it offers amazing panoramas of the American West that will make you want to jump in your car and drive across the country.
63. The Lost City of Z (2017)
Percy Fawcett had a strong desire to travel, embarking on dangerous treks in the Amazon to prove his notions about a vanished civilization – theories that were mocked by his peers in the early twentieth century. Charlie Hunnam plays Fawcett, Sienna Miller plays his wife, and Robert Pattinson plays his right-hand man, who assists him in navigating the rainforest, which looks tantalizingly gorgeous despite the dangers that emerge. 
64. Romancing the Stone
After seeing Kathleen Turner and Michael Douglas in Romancing the Stone, who didn't want to go on an adventure in Colombia? I remember thinking as a youngster, "I need to get to Cartagena," and while I had no idea where Cartagena was (it's in South America, by the way), I knew it was thrilling.
Kathleen Turner evolved from a fearful writer who merely writes about the adventure to a woman who encounters adventure and meets a rugged mysterious man in exotic Columbia.
65. Fitzcarraldo (1982)
Werner Herzog's German-language classic, inspired by the life of Peruvian rubber mogul Carlos Fitzcarrald, follows an ambitious adventurer on an epic jungle journey. Klaus Kinski's wild eyes gleam with mad abandon as he fantasizes about establishing an opera theater in Iquitos, Peru, and crossing the Pachitea river in a massive steamboat. The filming took place in the wilds of Brazil and Peru, where Herzog and cinematographer Thomas Mauch beautifully portrayed the cast's period costumes against the sights and sounds of the wilderness.
66. 2 Days In Paris (2007)
Julie Delpy wrote, directed, and starred in this witty dramedy that puts a funny spin on the idea of a romantic city vacation. She plays Marion, a New York-based photographer who decides to spend two days in Paris with her neurotic lover Jack (Adam Goldberg). It visits several famous sites, such as the Père Lachaise Cemetery, the Pasteur metro station, and – if you miss the Eurostar – the Gare du Nord.
67. Roman Holiday (1953)
Travel back in time to Rome in 1953, when a princess (Audrey Hepburn) is attempting to remain unnoticed. After befriending her, an American reporter (Gregory Peck) discovers her identity but keeps it hidden in order to acquire a scoop. Romance ensues, along with renowned black-and-white images of Rome. Expect a meeting on the Spanish Steps, a tour of the Colosseum, and a Vespa ride through downtown traffic.
68. Lawrence of Arabia
Dave and I saw Lawrence of Arabia on IMAX years ago when it was re-released, and it made us long for the Arabian desert. This is widely regarded as one of the best travel films of all time. It is, without a doubt, the original, and it truly captures the magnificence of the Arabian Desert.
We couldn't believe we were living in a movie when we got the chance to visit Jordan and walk in the footsteps of the actual Lawrence of Arabia. When our guides pointed out where the real Lawrence of Arabia stood, we were overjoyed. This makes you want to go on an adventure and sleep in a Bedouin tent.
69. Sideways
I'll admit it. I didn't drink Merlot for years after seeing this movie! Sideways takes us on a road trip across California wine country, and it is jam-packed with incredible performances.
We were in Santa Maria, California, last year. I was at the same locations as in Sideways, and all I could think of was Paul Giamatti's Pinot Grigio snobbery. It's a lighthearted dramedy that was ideal for the 1990s. Sandra Oh, Virginia Madsen, and Thomas Hayden Church lead an outstanding cast.
70. Hector and the Search for Happiness (2014)
Based on the same-named best-selling novel, Simon Pegg abandons his normal existence as a psychiatrist to explore the world in search of the answer to ultimate happiness. His globe quest leads to a modern love story with humorous consequences. This film is a must-see for anyone who is tired of going through the motions and wants more out of life.
71. Priscilla, Queen of the Desert
A film about two Australian drag queens who take a road trip across the desert to perform at a lip-synching competition. It's humorous, and uplifting, and has won numerous honors. The stars receive startling reactions as they travel across the Outback to their show, frequently stopping along the route. Most notably, it highlights two of Australia's best features: the Outback and amazing accents.
72. Slumdog Millionaire – India
I really enjoyed this film. When we visited India in 2010, it seemed to portray the genuine slums of India. Many of the wealthier cities are modern, but this is what it's like to travel across rural India and impoverished places. It's painful, visceral, and at times unsettling.
73. Hit the Road: India (2013)
Follow Richard Gazarian and Keith King on their journey through India on the Mumbai Xpress, a 12-day rickshaw rally. This travel adventure documentary follows the couple as they drive from Mumbai to Chennai, encountering travel difficulties such as a temperamental vehicle, bad weather, and bureaucratic police. We discover how crucial persistence and endurance are, even on our trip adventures, when their early enthusiasm goes off. This is one of the best travel movies of all time because it shows the best road trip ever and makes you think about the world in new ways.
74. A Good Year
Russell Crowe stars in this 2006 film as an uptight banker who rediscovers his soul when he returns to his uncle's vineyard. All he wants to do is sell it and make some money, but the countryside and a beautiful French girl soon change his mind. (French girls have a way of making you change your tune!) It's a film for wine lovers, and it, like Under the Tuscan Sun, will have you running to the nearest vineyard before the credits roll.
75. Best Exotic Marigold Hotel – India
The Best Exotic Marigold Hotel is one of my favorite marvel movies. We usually say that you are never too old to attempt something new or too elderly to travel. It stars iconic actresses such as Dame Judi Dench, Bill Nighy, and Maggie Smith.
The Best Exotic Marigold Hotel features a group of seniors who come to India to spend their golden years in a dilapidated retirement hotel. As can only happen in India, chaos and insanity ensue. There's romance, tragedy, and hope in this story.
76. Indiana Jones Series
Few things inspire greater wanderlust than Indiana Jones films. For all history buffs, you'll want to search for historic treasures from South America to Asia, as well as in every desert and rainforest on the planet. Prepare to be inspired by Indy's exciting and adventurous escapades!
77. Seven Years in Tibet (1997)
This film is about Heinrich Harrer, a German mountaineer, and his stay with the Dalai Lama. It provides an interesting look into Tibetan culture on the eve of the Chinese invasion and was released in 1997, starring Brad Pitt. You get an outsider's view of this isolated nation and its king, who is currently living in exile in India. It's an interesting film, even if it's not entirely historically correct.
78. Australia
The reviewers panned this film, but I enjoyed it. Hugh Jackman and Nicole Kidman accompany her livestock across the Outback. It also touches on the injustices of how Australia handled Aboriginal people, which reminded me of what Canada did to its own indigenous populations with residential schools. It's a love letter to Australia, photographed brilliantly.
79. Long Way Round
This DVD set and British television series follow Ewan McGregor and Charley Boorman on their 20,000-mile motorcycling ride. The team travels through 12 countries between Europe, Asia, Canada, and the United States, beginning in the United Kingdom and ending in New York City. Their adventure dream and endurance test take them through 19 time zones in just 115 days, with stops at UNICEF projects along the route.
This is one of the best travel movies of all time if you want to experience an ultimate road journey that will help challenge your worldview. This is one of the best travel movies of all time because it shows the best road trip ever and makes you think about the world in new ways.
80. Monsoon Wedding
This Indian indie film portrays the narrative of an arranged marriage and the bride's modern opposition to the institution as the family prepares to throw a four-day wedding. This is not just one of my favorite travel movies (and a fantastic glimpse at Indian culture), but it is also one of my all-time favorite movies. It is artfully shot, with engaging characters, and breathtaking surroundings. I strongly advise you to watch this film.
81. Eurovision
This is a fun film. I'm not a big Will Farrell fan, but this is one of his best performances. The film begins (after a brief flashback) in Iceland, showcasing the country's stunning landscapes and waterfalls with sweeping drone shots of the stars performing.
It includes all of the Icelandic tropes and cliches, yet it is done with heart and humor. It's a true love letter to Iceland. Follow Lars and Sigrit as they attempt to realize their ambition of competing in the Eurovision Song Contest in Edinburgh. The film also does a good job of showcasing that city! It also explains what Eurovision is to North Americans.
82. Long Way Down
In the sequel to Long Way Round, Ewan McGregor and Charley Boorman ride their motorcycles once more. Their voyage began in Scotland and is now leading them to Cape Town, South Africa. Their 85-day voyage takes us through vineyards, deserts, and rainforests, giving us a glimpse of the breathtaking sights of 18 different nations. They provide a realistic picture of the ups and downs of road trips, with border crossing issues and motorcycle accidents.
83. Vicky Cristina Barcelona (2008)
This Woody Allen film depicts two companions on a summer vacation in Spain who fall in love with the same painter while in Barcelona. When his insane ex shows up, all hell breaks free. This film not only recounts an incredible story, but it also showcases the beauty, thrill, and charm of Barcelona (Woody Allen, what's with you getting places?).
84. Forgetting Sarah Marshall
This is a fantastic film set in the very real Turtle Bay Resort on Oahu. It may only take place in one location, but it has the air of a travel film. The film stars Jason Seigel as a Hollywood writer who travels to Hawaii to heal his wounds after his girlfriend Kristen Bell dumps him. She is, in fact, on vacation with her new lover, and shenanigans follow.
This film makes you want to schedule a flight to Hawaii and stay at Turtle Bay, which has recently become very popular.
85. Planet Earth
This historic documentary provides a unique look into our planet's past and present, as well as the impact we're having on its future. The breathtaking television series will introduce you to the world's finest natural treasures. This informative, yet interesting series, which covers anything from a langur monkey in India's teak forest to emperor penguins in Antarctica, merits a home in your DVD collection.
86. Y Tu Mama También (2001)
This film is set in Mexico and follows two teenage guys and an attractive older woman on a road journey where they learn a thing or two about life, friendship, and each other. This film received numerous honors and helped launch Gael Garcia Bernal's career.
87. Last Holiday
This should be at the top of your list if you're looking for funny travel movies. This is the greatest fable about how travel can transform a person's life. And how each of us should aspire to live a better life. It's too late to waste time.
Queen Latifa is magnificent as a woman who is diagnosed with a fatal disease and decides to spend her final vacation at a luxurious resort with her life's money. She enjoys everything from base jumping to skiing and delectable French food. We'd all be happy if everyone took a vacation like this.
88. Riding Solo to the Top of the World  (2006)
Gaurav Jani's motorcycle adventure is nothing short of incredible. Buckle up as you follow his journey from Mumbai to the Changthang Plateau in Ladakh. It is one of the most remote regions in the world, bordering China, and Gaurav completes the trip as a one-man film crew. He travels across rugged terrain with no roads and in temperatures as low as -40 degrees Celsius. This wonderful film will have you sharing in his moments of love, anguish, suffering, beauty, self-doubt, and spiritual success.
89. Up in the Air 
This film stars George Clooney as he travels around the United States firing people for a living. It is a good picture of the ramifications of long-term travel. As his continual travel lifestyle is endangered, he begins to reconsider his concept of living a life free of attachments to people and things. As he nears his goal of 10 million frequent flyer miles, he becomes aware of the emptiness that his lifestyle has left him with. Even if it isn't the most uplifting vacation film, it reminds you not to lose sight of who and what is truly essential in your life.
90. Queen of Katwe (2016)
Queen of Katwe is based on the life of Phiona Mutesi, a young Ugandan girl who discovered chess by chance. She grew to love the game and used it to transform her life and rise above her impoverished roots. The film does not shy away from the harsh realities of life in Uganda, but because it is a Disney film, it does not become too grim or dark. Overall, it's a positive, inspiring story that serves as a solid "feel good" travel film. It's similar to a real-life version of The Queen's Gambit.
91. Samsara (I) (2011)
Despite the fact that no words are spoken, the message of this film is clear. The non-narrative film, shot in 25 nations, will arouse your senses to some of the world's treasures and provide an uncensored look at some of the things we attempt to overlook. The images will lead you to sacred sites, industrial sites, and catastrophe areas. This one-of-a-kind sensory experience is not to be missed.
92. French Kiss
Meg Ryan plays Kate, a lady who is terrified to travel. When her fiance falls in love with another lady in France, she decides to win him back and journeys there despite her fear. When she meets con guy Kevin Kline and they go across the country together, hilarity follows.
My favorite part is when she eats cheese on the train. That French moment inspired me to fantasize about taking a train across the French countryside.
93. Jiro Dreams of Sushi
Jiro Ono, an 85-year-old sushi maestro, is the subject of this documentary. He was the first sushi chef to receive three Michelin stars and is widely regarded as the world's best sushi chef. This film looks at his life, his sushi, and his delicate connection with his son, who has followed in his footsteps and is the heir to Jiro's world-famous restaurant. As a sushi enthusiast, I thoroughly enjoyed this film. If you enjoy Japan and Japanese culture, don't miss this!
94. My Life in Ruins
My Life in Ruins, while not as good as My Big Fat Greek Wedding, is a nice comeback for Nia Vardalos in a fun-loving trip flick. She portrays a tour guide who guides stereotyped visitors around the sights of Greece. It's entertaining and romantic, and the backdrop is stunning. It's not going to win any Academy Awards, but it'll transport you to Greece for an enjoyable Saturday afternoon movie.
95. The Art of Travel (2008)
Conner Layne, a recent high school graduate, discovers his bride-to-be cheating and decides to abandon suburban happiness in favor of the next flight out. He arrives in Managua, Nicaragua, and encounters a bunch of amusing foreigners who invite him to join them in their endeavor to traverse the Darien Gap at record speed.
The 100-mile journey between Panama and Columbia includes a big expanse of undeveloped swampland and a mountainous rainforest, with tremendous odds along the way. The film is a nice reminder to choose your own way on your coming-of-age journey, and it is a terrific example of adventure and exploration. It is one of the best travel movies of all time because it has a strong message, honest characters, a smooth screenplay, and beautiful scenery.
96. The Endless Summer (1965)
One of the best travel documentaries ever made for surfers has surfer and filmmaker Bruce Brown following world-class surfers Michael Hynson and Robert August across the world in pursuit of the perfect wave. They travel to Australia, Hawaii, Tahiti, Ghana, and other surf destinations in quest of what they can't get in California, all while teaching locals about the sport. The film, which is half travelogue and part surfing film, will make you want to go to Cape St. Francis to catch "the perfect wave."
97. The Hangover 2
The First Hangover was significantly superior, and I recommend seeing it if you haven't already. It, too, is a trip film that takes you to Vegas, but this one is a lot more fun since it takes us through Bangkok. It captures the city's frantic pulse.
My favorite scene is when Bradly Cooper is admitted to the hospital and receives an outrageously cheap hospital bill. Dave and I have both visited Thailand's hospitals and can vouch for their quality. You leave feeling as if you have just robbed them of their time and service.
98. The Thing
Someone recently wrote to us with a list of their favorite travel movies. He remarked that the first Alien vs. Predator picture was set in Antarctica, and I recall it being a quite fun film. Then I remembered the great Kurt Russell film The Thing.
This thriller takes place at an Antarctic scientific base camp and gives you a sense of how claustrophobic and alone researchers must feel when spending the winter at the bottom of the globe.
99. The Road Within (2014)
Tourette syndrome, OCD, anorexia, and the difficulties associated with them are highlighted in this film about Vincent (Robert Sheehan), Alex (Dev Patel), and Marie (Zoe Kravitz) who escape from a behavioral facility. On their three-day road trip, these unlikely friends' personalities clash as they set out to transport Vincent's recently died mother's ashes to the ocean. Laughter and tears are in order as this coming-of-age picture demonstrates genuine empathy for the people and families affected by these conditions.
100. Star Wars: The Rise of Skywalker & The Last Jedi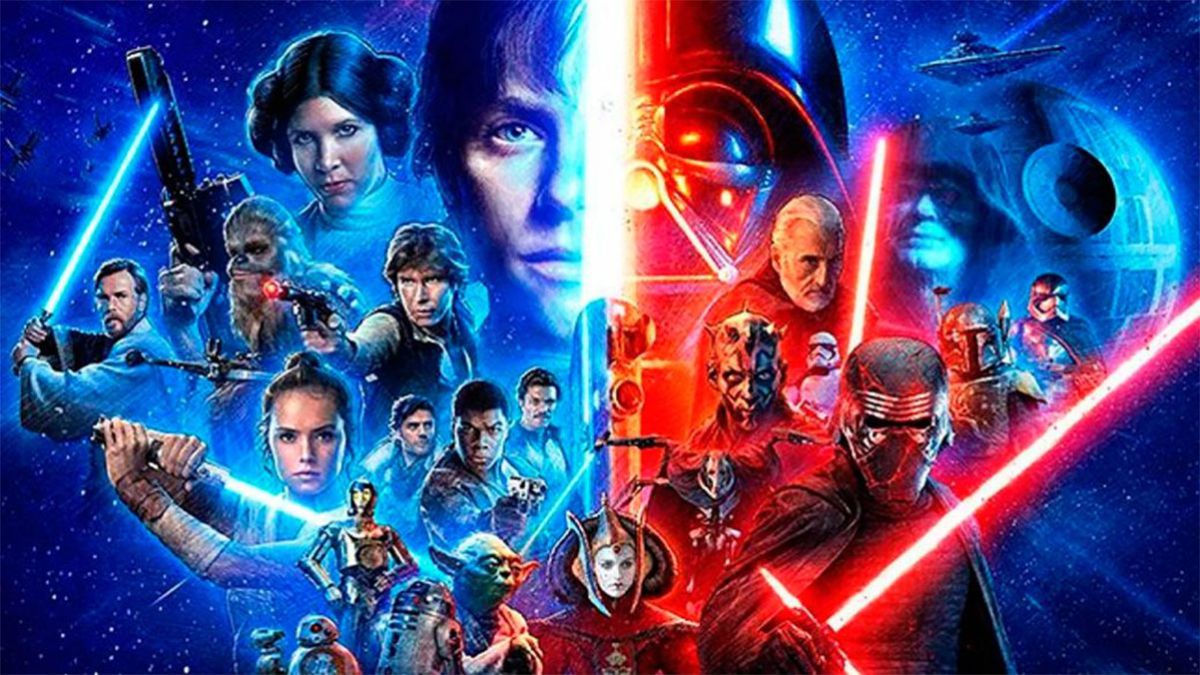 One wouldn't think of a movie based in outer space to be a travel movie that inspires wanderlust, but the last Star Wars Trilogy featured one of our favorite spots on earth.
It was teased at the end of the Force Awakens and underlined in the Last Jedi, but the Rise of Skywalker fully featured the beautiful Skellig Michael of Ireland.
This 6th-century abbey was a star unto itself while Luke trained Rey in the ways of the Force. It has already motivated many travelers and film aficionados to take the hair-raising boat voyage out to these rugged islands 12 km off the coast of Ireland.
101.  The Trip to Italy (2014)
Steve Coogan and Rob Brydon are followed throughout their Italian road trip. Liguria, Tuscany, Rome, Amalfi, and Capri are featured as the couple indulges in expensive dinners, humorous impressions, and quirky talks. Loosely recreating the steps of the Romantic poets' grand tour of Italy, the breathtaking terrain will make you want to book your flight ASAP.
102. Lord of the Rings and Hobbit
They may be set in Middle Earth, but the Lord of the Rings movies are a love letter to New Zealand. Lord of the Rings and the Hobbit Movies make us desire to go to New Zealand and these films reflect its magnificence brilliantly. This movie shows super class action Because of that, it took place of the best travel movies of all time.
103. Mama Mia
We actually learned where Mama Mia takes place when visiting the region where it was filmed, Pelion, Greece. The Greek islands are lovely, and Mama Mia recounts the life of Meryl Streep who manages a hotel on the coast.
When her daughter becomes engaged, she invites three men who might be her father. It's a rip-roaring good time of music, fun and stunning views. The Santorini blue and white houses, the crystal pure blue sea, and the melody of Abba become those who watch to travel to Greece!
104. Grand Budapest Hotel
I can't help it, I love Wes Anderson movies. He is odd and unusual. Grand Budapest hotel is one of the best travel movies that isn't set in any real place. This is all in a fictional environment.
I like this for a trip movie since it reminds me of the magnificent old hotels from another age. Well, it should because it is set in another age. The hotel is imaginary, yet it does take you away to another planet.
105. Up
Fulfilling a promise to his dead wife, 78-year-old balloon salesman Carl Fredricksen ties thousands of balloons to his house and flies out to explore the South American wilderness. Accidentally stowed away as the house takes flight is an exuberant eight-year-old wilderness explorer named Russell. The Pixar-produced film chronicles their amusing once-in-a-lifetime excursion and the experiences they have with others along the way.
106. Once Upon a Time in Mexico Trilogy
How gorgeous are Antonio Banderas and Salma Hayak together? You must watch the complete trilogy to really understand this series by Robert Rodrigues. Once Upon A Time In Mexico closes the trilogy starring Antonio Banderas, Salma Hayek, and Cheech Marin. El Mariachi started it all starring Carlos Gallardo. My favorite of the 3 is Desperado, although they are all amusing.
Once Upon A Time In Mexico is a fantasy and it is a cliché of Mexico, yet it makes you want to go to Mexico and have a great time. The scenery is magnificent, the picture is full of unique styles, and the soundtrack is fabulous.
107. Black Panther
Wakanda may be a fictional place in Africa, but this movie embodies the spirit of East and South Africa. It embraces the African culture and many of the movie's scenes were filmed in Africa. We have gone to Africa countless times and this video transported us there again. If you haven't seen it. Because of that, it took place of the best travel movies of all time.
Must Watch 156 Best Travel Movies of All Time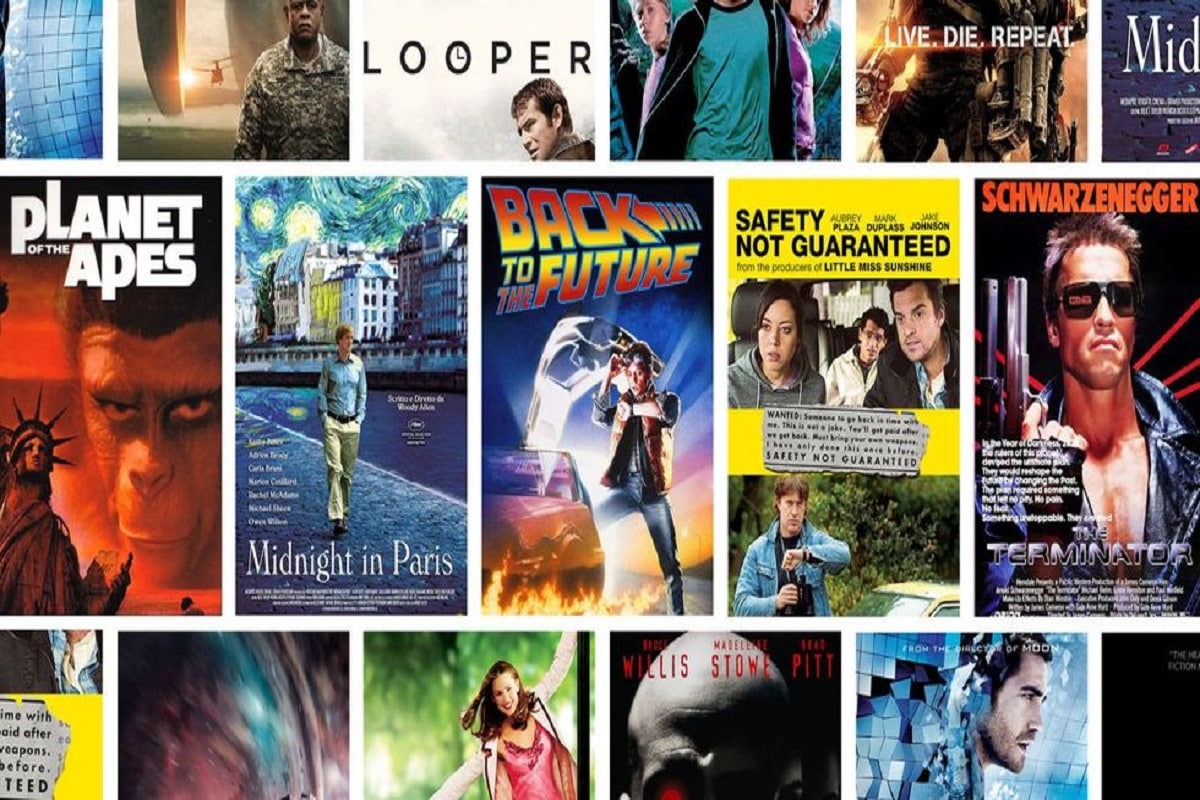 Wild (2014)

Into the Wild (2007)

The Motorcycle Diaries (2004)

Tracks (2013)

The Way

Wild China 

In Bruges

180° South

Lost in Translation (2003)

Happy Death Day (2017) 

Bella Vita

The Beach (I) (2000)

Lion (2016)

Under the Tuscan Sun (2003)

One Week (2008)

The Legend of Tarzan

A Good Year

Whale Rider

Safety Not Guaranteed (2012) 

Life in a Day

The Darjeeling Limited (2007)

Hunt for the Wilderpeople (2016)

The Secret Life of Walter Mitty (2013)

Before Sunrise (1995)

The Tourist

A Map for Saturday (2007)

Lord of the Rings

Austin Powers (1999)

Alamar (2009) 

The Bucket List (2007)

On the Road (2012)

A Walk in the Woods

Planes Trains and Automobiles (1987)

Away We Go (2009)

Nowhere in Africa

Hot Tub Time Machine (2010) 

Happy People

Out of Africa (1985)

Captain Fantastic (2016)

Amélie (2001)

Julie & Julia

Baraka (1992)

Crocodile Dundee

Somewhere in Time (1980) 

Before Sunset (2004)

Zindagi Na Milegi Dobara (2011)

Patagonia (2010)

Midnight in Paris (2011)

The Way Back (I) (2010)

The Big Year

Easy Rider (1969)

Up in the Air

Black Mountain Poets (2015)

Encounters At The End Of The World

Everest

Eat Pray Love (2010)

Any Indiana Jones

Timecrimes (2007) 

Meek's Cutoff (2010)

World's Fastest Indian 

Eurotrip

Thelma and Louise

The Lost City of Z (2017)

Romancing the Stone

Fitzcarraldo (1982)

2 Days In Paris (2007)

Roman Holiday (1953)

Lawrence of Arabia

Sideways

Hector and the Search for Happiness (2014)

Priscilla, Queen of the Desert

Slumdog Millionaire – India

Hit the Road: India (2013)

A Good Year

Best Exotic Marigold Hotel – India

Indiana Jones Series

Seven Years in Tibet (1997)

Australia

Long Way Round

Monsoon Wedding

Eurovision

Long Way Down

Vicky Cristina Barcelona (2008)

Forgetting Sarah Marshall

Planet Earth

Y Tu Mama También (2001)

Last Holiday

Riding Solo to the Top of the World (2006)

Up in the Air 

Queen of Katwe (2016)

Samsara (I) (2011)

French Kiss

Jiro Dreams of Sushi

My Life in Ruins

The Art of Travel (2008)

The Endless Summer (1965)

The Hangover 2

The Thing

The Road Within (2014)

Star Wars: The Rise of Skywalker & The Last Jedi

The Trip to Italy (2014)

Lord of the Rings and Hobbit

Mama Mia

Grand Budapest Hotel

Up

Once Upon a Time in Mexico Trilogy

The Darien Gap (1996)

Sin Nombre (2009)

Italy: Love It, or Leave It (2011)

Due Date (2010)

Thelma & Louise (1991)

Una noche (2012)

Copenhagen (2014)

Touching the Void (2003)

Two for the Road (1967)

Highway (I) (2014)

Into the Cold: A Journey of the Soul (2010)

Little Miss Sunshine (2006)

In July (2000)

Central Station (1998)

The Spanish Apartment (2002)

How Much Further (2006)

7 Days in Havana (2012)

Around the World in 80 Days (1956)

Brooklyn (2015)

Call Me By Your Name (2017)

Carol (2015)

Casablanca

Catch Me If You Can (2002)

City of God (2002)

Doctor Zhivago (1965)

Duma (2005)

Eight Below (2008)

Girls Trip (2017)

Gorillas in the Mist (1988)

Kundun (1997)

L'Auberge Espagnole (2002)

La La Land (2016)

Midsommar (2019)

Murder on the Orient Express (1974)

Nomadland' (2020)

Not Without My Daughter (1991)

Roma (2018)

RV (2006)

Salmon Fishing in the Yemen (2012)

The Adventures of Priscilla, Queen of the Desert (1994)

The Best Exotic Marigold Hotel (2011)

The Endurance (2000)

The English Patient (1996)

The Farewell (2019)

The Good Lie (2014)

The Grand Budapest Hotel (2014)

The Kite Runner (2007)

The Talented Mr. Ripley (1999)

The Terminal (2004)

Wadjda (2013)
Frequently Asked Questions (FAQs) about Best Travel Movies of all Time
What movie has the most realistic time travel?
Shane Carruth's low-budget debut feature Primer may be the most realistic time travel film ever created; let's find out why. Do you ever wish you could change the past? The 2004 psychological science fiction thriller Primer, on the other hand, will eventually blow your head with the notions and possibilities of time travel.
What are technically the best travel Movies of all time?
In 2015, over 250,000 Empire film magazine readers chose The Empire Strikes Back (1980) as the best film of all time. The Shawshank Redemption (1994) was chosen as the greatest film of all time by Empire voters in the March 2006 poll "The 201 Greatest Movies of All Time."
Which movie is based on time travel?
Back to the Future, Back to the Future Part II, and Back to the Future Part III are all films in the Back to the Future franchise.
Which is the first time travel movie?
The time-travel film took a long time to escape Wells and Twain's sci-fi shadows. The first three significant entries in the genre were adaptations of A Connecticut Yankee in King Arthur's Court: a silent film in 1921, a talkie in 1931, and a musical in 1949.
Why are adventure movies so popular?
The scale of the hero's journey is crucial to an action and adventure film. This is what distinguishes them as a fantastic kind of escapism as well as a popular and lucrative genre. These films take the spectator on a journey with the protagonist that neither has witnessed before.
Can we travel back to the past?
Time travel to the past is theoretically conceivable in certain general relativity spacetime geometries that allow for faster-than-light travel, such as cosmic strings, traversable wormholes, and Alcubierre drives.
Why do people like time travel movies?
First, it is a genre-transcending method of narrative; second, the rules of the time machine or loop are inventive and vital; and finally, regardless of the plot, Time as a player pushes the character to confront the infinite of their impact.
Why is time travel not possible?
First, everything is measured in relation to something else; there is no "absolute" frame of reference. Second, the speed of light is fixed. It remains constant regardless of what is measured or where it is measured from. Finally, nothing can travel faster than the speed of light.
Will time travel ever be possible?
The most straightforward response is that time travel is not feasible because if it were, we would already be doing it. One could claim that it is prohibited by physical rules such as the second law of thermodynamics or relativity. There are additional technical challenges: it is doable, but would require enormous quantities of energy.
What makes a movie an adventure?
The protagonist's conquests and travels are the focus of an adventure film. The goal of the conquest can be to retrieve a person or wealth, but more often than not, the main focus is just to seek out the unknown. These films are typically set in exotic settings and play on historical myths.
What was the first action-adventure movie?
According to some historians, The Great Train Robbery (1903) was the first action film. During the 1920s and 1930s, action pictures were frequently swashbuckling adventure films in which performers brandished swords in period pieces or Westerns, such as Douglas Fairbanks. Stunt films were the name given to Indian action films during this time period.
If you are interested, read more 
Apart from this, you can read more Entertainment and Tech articles here: Red Bottom shoes, How to Install iOS 16.1, World Cup Qatar 2022 Kit, Xiaomi 12T Pro Review, Partial Solar Eclipse 2022, Spider-Man: Miles Morales PC Release Date, Infinix Zero Ultra 5G, Streameast, Okjatt, Nobel Prize in Medicine 2022, MyShopify, Alexandra Daddario Best Series, Couchtuner, Openload, PS Plus October 2022 Games, OnePlus 10R Review, iOS 16 Update, Vivo X Fold+ Launch, Realme Buds Air 3 Neo, OnePlus 9R Review, 
Call of Duty Warzone 2, Overwatch 2 Release Date, Asus Zenfone 9 Review, All American Season 5, Wcoforever, Billions Season 7, Xbox Elite Series 2 Release Date, OnePlus 9 Review, iPhone 14 Announcements, Dynasty Season 6, Amazon Prime Releases September 2022, Top 10 Brendan Fraser Movies, PS Plus September 2022 Free Games, 5Movies, Realme Watch 3 Review, Disney Plus September 2022 Schedule, Top eco-friendly gadgets.
Related Stories
F2Movies, Tinyzone, Artemis I Launch Halted, TweakDoor, Hisense Laser 4K PX1-Pro, Gramhir, Smihub, PS5, Darkverse, Tesla Price of Full Self Driving Beta, Subnautica, OPPO Reno7 Sunset Orange Review, How to Protect Yourself from Phone Scams, Around the world in 80 days, Gotham Season 7, How to add audio to google slides, Fabulous Lives of Bollywood Wives Season 2, Shameless Season 12, Data Recovery Software, Marvel Midnight Suns, Xenoblade Chronicles 3, Tom Cruise as Grossman, iOS 16 Beta, 
Fastest VPN for Android, How to find diamonds in Minecraft, Star Wars Andor, SnapTik, Fastest VPN for PC, Russian Doll Season 3, Tomb Raider anime, Wpc 2023,  How to connect AirPods to iPhone Wpc15, WPC16, How to Stream on Discord, How to connect AirPods to Chromebook, Metaverse,  Audio Renderer  Error, WOW51900319, Discord Spoiler Tags, Discord RTC connecting, Apex Legends Wallpaper, Twitter Followers,  Discord no route, GC Invoker Utility, Galaxy watch 4, How to save GIF from Twitter, Masteranime,  Yesbackpage, how to change Kik username, Discord Commands, How to mute Discord on OBS, How to connect Discord to Spotify, Family Man season 2, Happy Season 3, Netflix download limit, how to share Netflix account, MP3Clan, F95Zone, Wasted on Lol, WOW Item Restoration, Fallout 4 Anti Crash, how to delete PayPal account.
Thanks for reading. Stay tuned!